Registration for Paddle Bayou Lafourche 2018 is now open!
How do I register?
If you want to use a credit card and have a PayPal account, you can register by by going to https://form.jotform.com/80226467008151.
If you want to pay with a credit card, but do not have a PayPal account call the office at 985-447-0868 and we can take your information. You will have a choice to have your receipt mailed or text to you.
If you want to pay with cash or check, please make check out to BTEF.
*** We can only accept electronic payments through PayPal at this time. If you would like to pay by check, cash or cashier's check, download the registration form and waiver below and mail to BTNEP. Please email Kristy Monier at kristy@btnep.org if you need more information.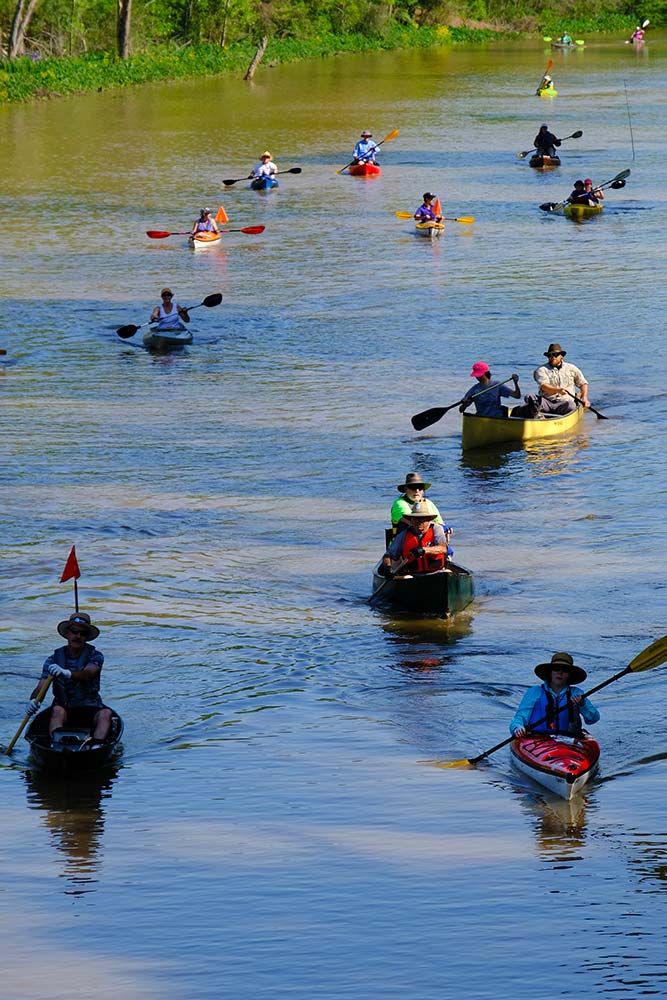 Paddlers may choose which day(s) to participate (from one to four days) and enjoy the bonding, camaraderie and sense of accomplishment that comes from going the distance on Bayou Lafourche–Donaldsonville to Lockport!
Registration includes a continental breakfast, lunch and dinner each day, fruit and water snacks throughout each day, t-shirt, camping facilities, shower and restroom access, nightly entertainment and a daily shuttle to your vehicle. If you are renting a canoe, the canoe is included at the rental cost.